GET YOUR SUMMER BODY IN CHECK
All the determination in the world for a nice summer body means absolutely nothing if you're not doing workouts & exercises properly. And it can be tough!
Everyone is saying you can do the push-up by yourself but how can you be sure that you are doing it right?
With
PushUp Grip™
, you will have a guided push-up routine. The different positions of the handles target the different muscles in your upper body.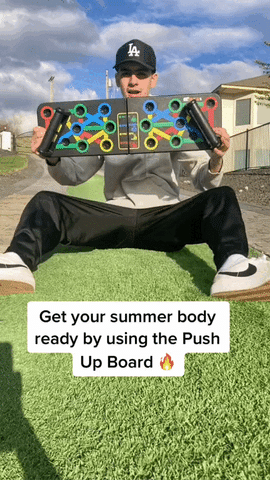 ACHIEVE THE PERFECT FORM
You don't need expensive gym equipment to have an intense and highly effective at-home workout. All you need is a tool that provides you with proper guidance and form to maximize your workouts and prevent injuries!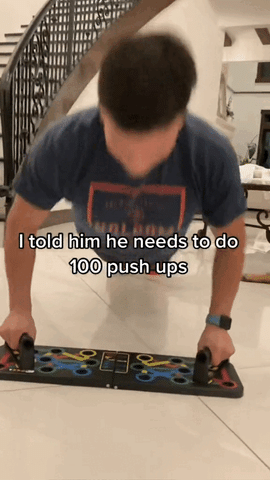 TRAIN YOURSELF ANYWHERE, ANYTIME!
PushUp Grip™ is portable so if you don't feel like doing it in the gym then you can pack it up and do it at home, in the park, or anywhere you want to exercise. The PushUp Grip™ will help you get into the correct push-up positions. This trainer will guide you through 14 different positions targeting your shoulders, triceps, chest, and back.
HIT EVERY MUSCLE IN YOUR UPPER BODY
The PushUp Grip™ has a colour-coded design, different colours are targeted for specific muscles (Blue for chest, Red for shoulder, Green for Biceps and Yellow for back). The two handles can be switched to multiple positions and angles to sculpt and maximize the upper body muscles.