The FrizzTamer brings a new level of ease to straightening your hair like never before.
Get ready to say goodbye to frizz and hello to silky smooth hair. Unlike traditional hair straighteners, the FrizzTamer glides through the hair quickly and seamlessly to prevent damage and maintain your hair's health while still producing a fabulous result.
.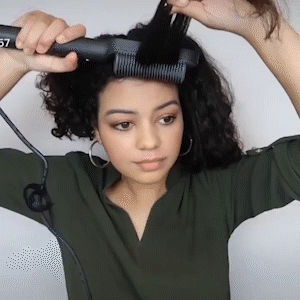 Frizz Prevention Technology
This revolutionary straightener has a Frizz Prevention Technology that maintains the hair's natural moisture, giving you a smooth and silky look that lasts all day long.
Protects from Damage
The FrizzTamer
preserves
your hair's
natural beauty
. Straighten your hair quickly in
one go
without creating too much heat damage by using this lightweight device on damp hair.
Walk Confidently
Style is a way to say who you are without having to speak, and the FrizzTamer helps you do exactly that. Look good and feel good with lovely hair on any occasion.